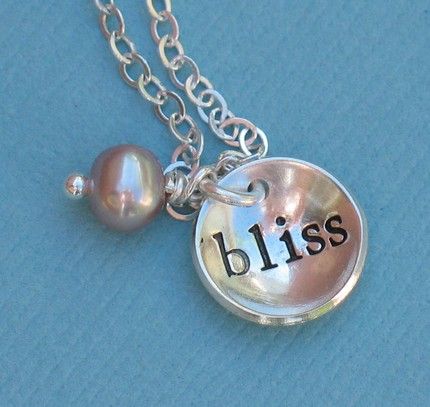 I decided back in December that my "word" for 2008 was going to be Bliss. I opt for focussing on one word over making resolutions because I'm more of a big picture kind of girl. Everything is a step towards an ultimate goal. And this year my goal is to have more bliss in my life.
Today I'm happy to say I'm expecting a little piece of bliss in the mail, courtesy of an Etsy designer. I love the idea of wearing this necklace everywhere as a reminder of where I want my head to be this year.
And I'm so excited that I'll be able to wear it on the big girls vaca in just a couple of days! At least I won't have to remember to pack it, since it will already be around my neck!
Happy Wednesday!